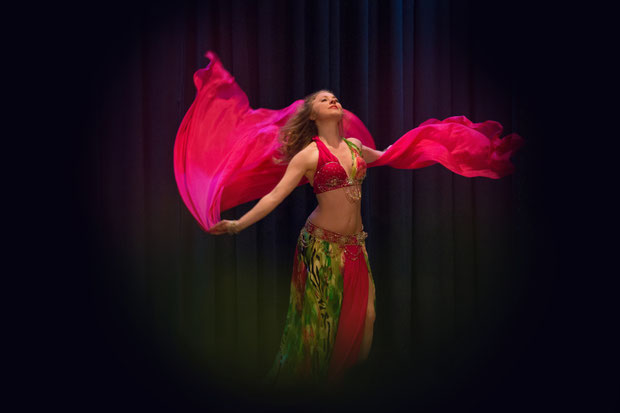 Hallo to all you beautiful women! ♥
Let's embrace our wonderful bodies through movement, let's dive into our hips and enjoy ourselves... let's come together and share the space to dance. Oriental dance is a wonderful vehicle to connect with the sensual and yet powerful Woman inside our hips and to bring her to surface more, to let her shine brighter even more...
*CONTEMPORARY ORIENTAL DANCE*
This sensual yet powerful dance invites you to dive into your feminine essence. Bellydance is a way to connect with the Woman in our hips, our bellies - in our arms and feet and eyes - of owning and expressing our sensuality with dignity and pride... We combine elegant and graceful body waves with vibrating shimmies and circular hip movements. Modern Oriental dance has its roots in Bellydance but is inspired by styles like flamenco, modern, jazz and African dance to broaden our spectrum of expression. Movements from fluid to sharp, from soft to accentuated... come and explore! Our practice is accompanied by a warm-up and cool-down including breathing and stretching exercises of yoga.