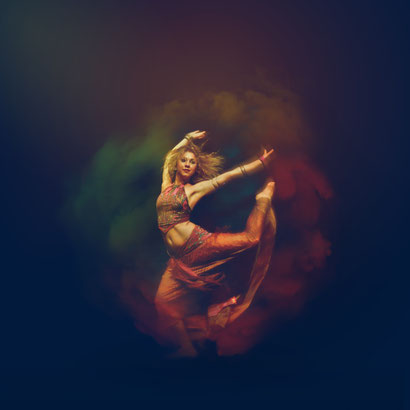 Dance...
The expression of emotions, of experiences in life, of the dreams and visions which arise - this is what I love, this is what I do, this is what makes me move.
Feeling the wonders of life, giving them form with body and voice, sharing this love with as many people as I may reach out to. 
About Inka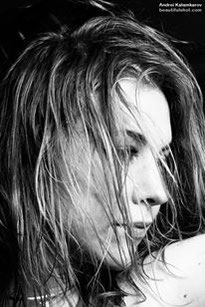 Inka's love for dance began at a very early age. She grew up in the artistic ambience of a bellydance studio in Germany (owned by her mother Yamuna, a popular bellydancer), where international instructors like Momo Kadous, Shahrazad, Magdy El-Leisy and Raqia Hassan came to teach and perform.
By the age of four, she had already begun attending ballet classes and has given her first bellydance solo performance. She thereafter continued dancing in annual studio shows and started performing regularly at festivals all over Germany.
With twelve years old she was invited by Raqia Hassan to participate at the « Ahlan wa Sahlan Festival » in Cairo, where she attended Baladi workshops with Dina, Souhair Zaki, Mahmoud Reda and performed with an Egyptian live orchestra at one of the glamorous evening events. After the oriental dance magazine Halima awarded her the « Best Newcomer Award 2006 », she decided to acquire a professional dance education at the international « Iwanson school for Contemporary dance » in Munich.  After four years of extensive training in classical ballet, contemporary and jazz dance, hip-hop, improvisation and acting, she received her « Diploma for Stage Dance and Dance Education » in 2010.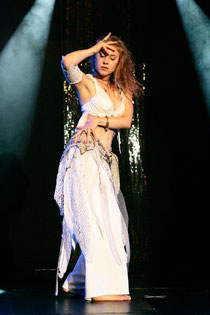 Inka started teaching Baladi at the age of twelve; first together with her mother, then teaching her own classes and workshops.
Since arriving in Montreal in 2010, she has developed a student base for which she has choreographed solo and group performances. She teaches modern and Oriental dance in group classes, private lessons and specialized workshops on a regular basis.
Driven by her profound love for dance and music, she continuously studies new dance styles like flamenco, contact improvisation, African and Indian dance, incorporating yoga throughout her training.
Her deep interest in learning and traveling brought her, for one month, to the « Global Village Festival 2012 » in Dubai where she taught Ecuadorian dance workshops and performed in daily shows to South American live music. 
She joined the Montreal based Tribal Fusion group « Ethereal Tribal » to tour and perform with them throughout Quebec. Additionally she became member of « The Bellydance Superstars », an internationally renown performance group which is touring the world with its spectacular show events. 
Having been influenced by various art forms from all around the globe, Inka constantly seeks out new ways to inspire her and broaden the possibilities of expression for her dance. Currently she is participating in live music projects in Montreal.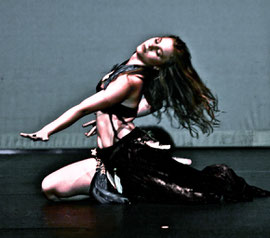 My passion is to combine the sensual, feminine Oriental dance with earthy, expressive movements of Modern and African dance. All my performances are influenced by a diverse range of dance styles, by my broad training, by my interest in experimenting with different types of music and by my love for improvisation and spontaneity. 
Milestones
Solo performer for the "Music Legacy Project", Montreal 2017
Dancer for show production "Follow your Heart", Toronto 2016
Solo dancer for music group "Cordâme", Montreal 2016
Artistic director of the show project "Voyage", Montreal 2014
Touring with international master percussionist Issam Houshan, Germany 2014
"Danzara" tour with Bellydance Superstars, California and Florida 2013
"Club Bellydance" tour with Bellydance Superstars, Germany 2013
Touring with world music & theatre group "Yemadas", India & Portugal 2013
"Magic of Dance" tour with Bellydance Superstars, Europe & USA 2012
Show project with "The Imbayakunas", Global Village Festival, Dubai 2012
Strongmanship tour with "Ethereal Tribal", New-Brunswick, Canada 2011
"Bombay Bellywood" tour with Bellydance Superstars, Japan 2011
Internship in contemporary dance at Staatstheater Kassel, Germany 2010
Scholarship for contemporary dance company "CobosMika", Spain 2010
"Halima Bellydance Newcomer Award", Germany 2006
Invitation to festival Ahlan wa Sahlan, Egypt 2002