Make your event magical with an unforgettable dance performance!
A professional dance performance is a glamorous surprise for your guests! If weddings, anniversaries, engagements, corporate events, office parties, galas, family or other festive events can be an occasion. Let's raise the atmosphere of your special party and enchant your guests with a beautiful dance show!

An enchantment for your guests
Inka offers professional baladi and fusion dance performances for all kinds of events. Performing since many years and having profound experience, her shows provide an exciting and artistic evening entertainment.
Captivating, interactive and full of variety!
Performance
Style and length of the performance can be adjusted to suit the framework of the event. Regular performances are 20 minutes long including a classical entrance which is followed by various styles. All can be adapted for your desired performance. Please contact me for further information:
info@inka-dance.com
438 990 1644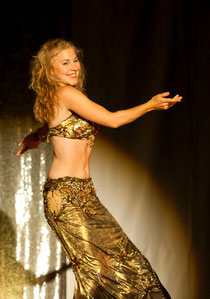 Classical oriental dance
Baladi / Bellydance
Veil & double veil dance
Arabic flamenco
Modern contemporary
Cymbal dance
Gypsy dance
Cane dance
Drum solo
Fantasy
 The participation of the audience can be a very entertaining part of the show. 
Please contact me here for more details and your indiviudal demand!